The Louisiana Purchase Chapter had an active 2021-2022 year as COVID restrictions lifted and life started to get back to normal.
In November 2021, we were able to hold our Annual Veterans Appreciation Luncheon after having to cancel the event in 2020. We also decided to continue placing wreaths for Veterans Day at the local community college, the county courthouse, and two cemeteries in DeSoto, as we had started in 2020.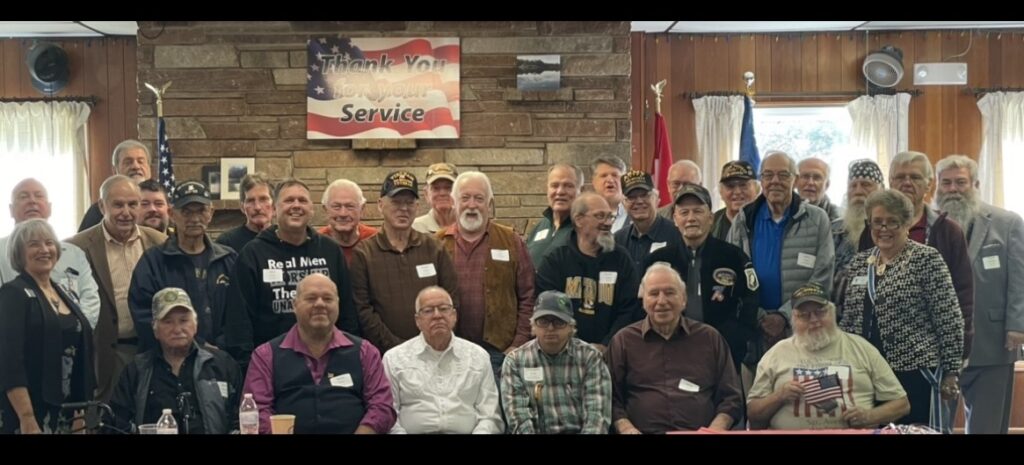 NSDAR President General's Visit to Missouri
The President General's visit to Missouri, which was cancelled in 2020 along with our state conference, was held in March 2022. The Louisiana Purchase Chapter had four members attend the ceremony at the Missouri State Capitol in Jefferson City, where the chapter regent received our certificate of 100% participation in the President General's Project during her administration.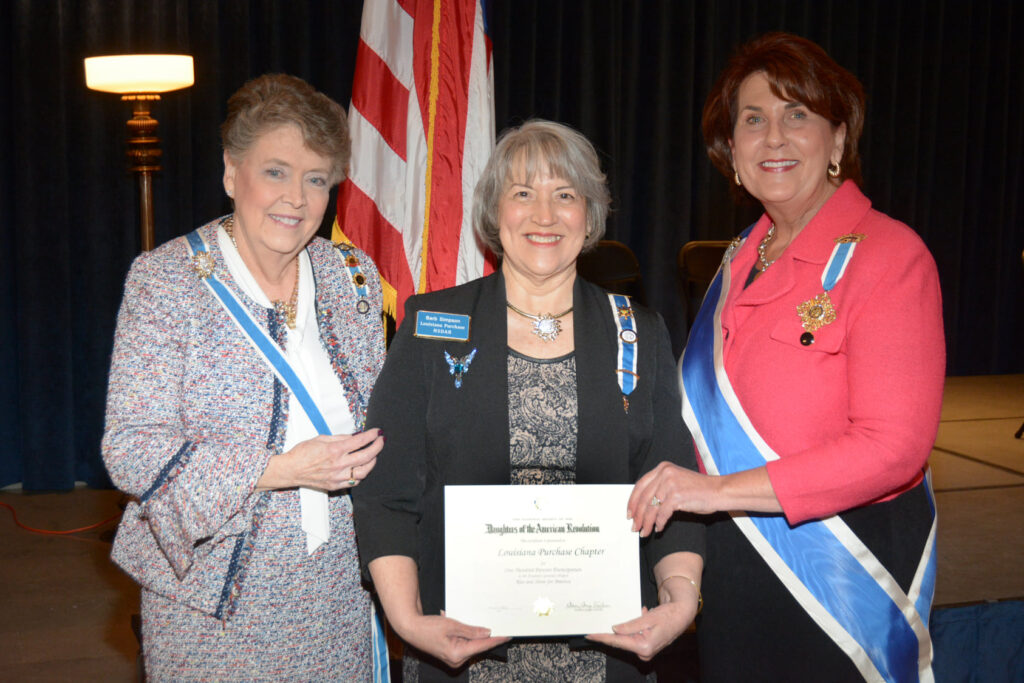 Missouri State Society, Daughters of the American Revolution, State Conference, April 2022
Six chapter members attended the MSSDAR State Conference in Kansas City, where chapter members were recognized for completing NSDAR training programs.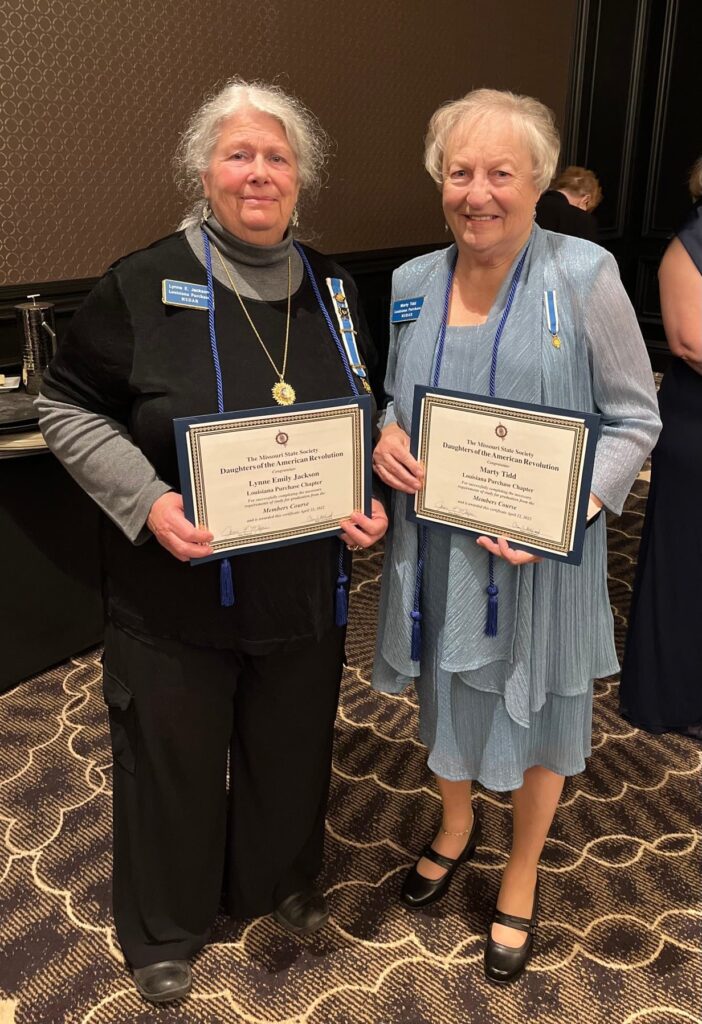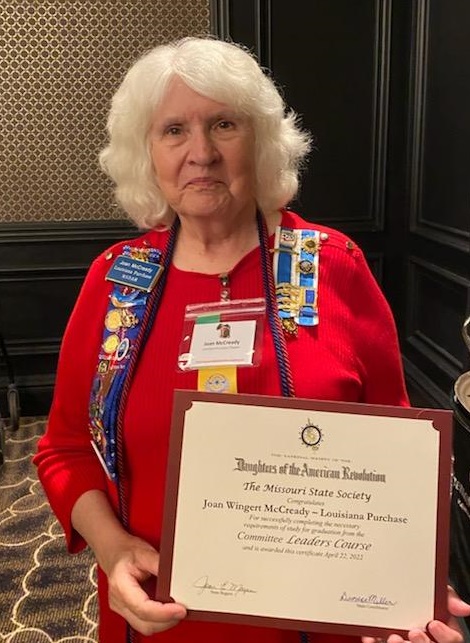 John Patterson Grave Marking
On Sunday, May 29, 2022, the Louisiana Purchase Chapter of the National Society, Daughters of the American Revolution, honored early St. Louis County pioneer and Revolutionary War solder John Patterson at Cold Water Cemetery in Florissant, Missouri.
The Louisiana Purchase Chapter, NSDAR, became interested in marking John Patterson's grave in June, 2021, while discussing projects for the 2021-2022 chapter year. A chapter member who had just died had wished to mark her 5th-great-grandfather John Patterson's grave, and the chapter decided to make her wish come true. This project helped the chapter fulfill one of the DAR's missions – Historic Preservation – by marking Revolutionary War patriot graves.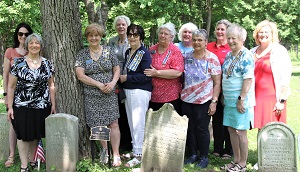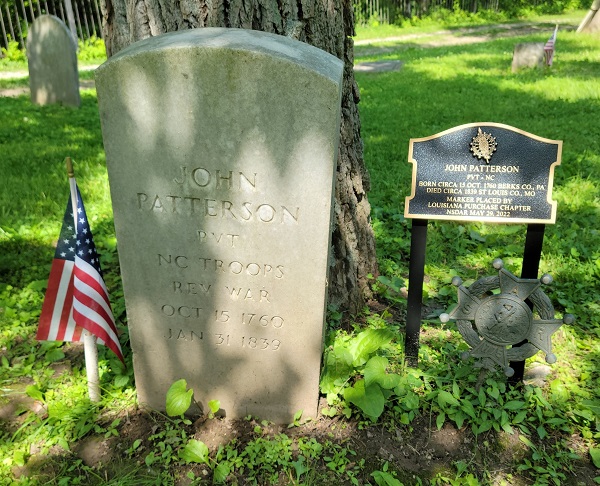 We are looking forward to an exciting 2022-2023 year. Won't you join us?